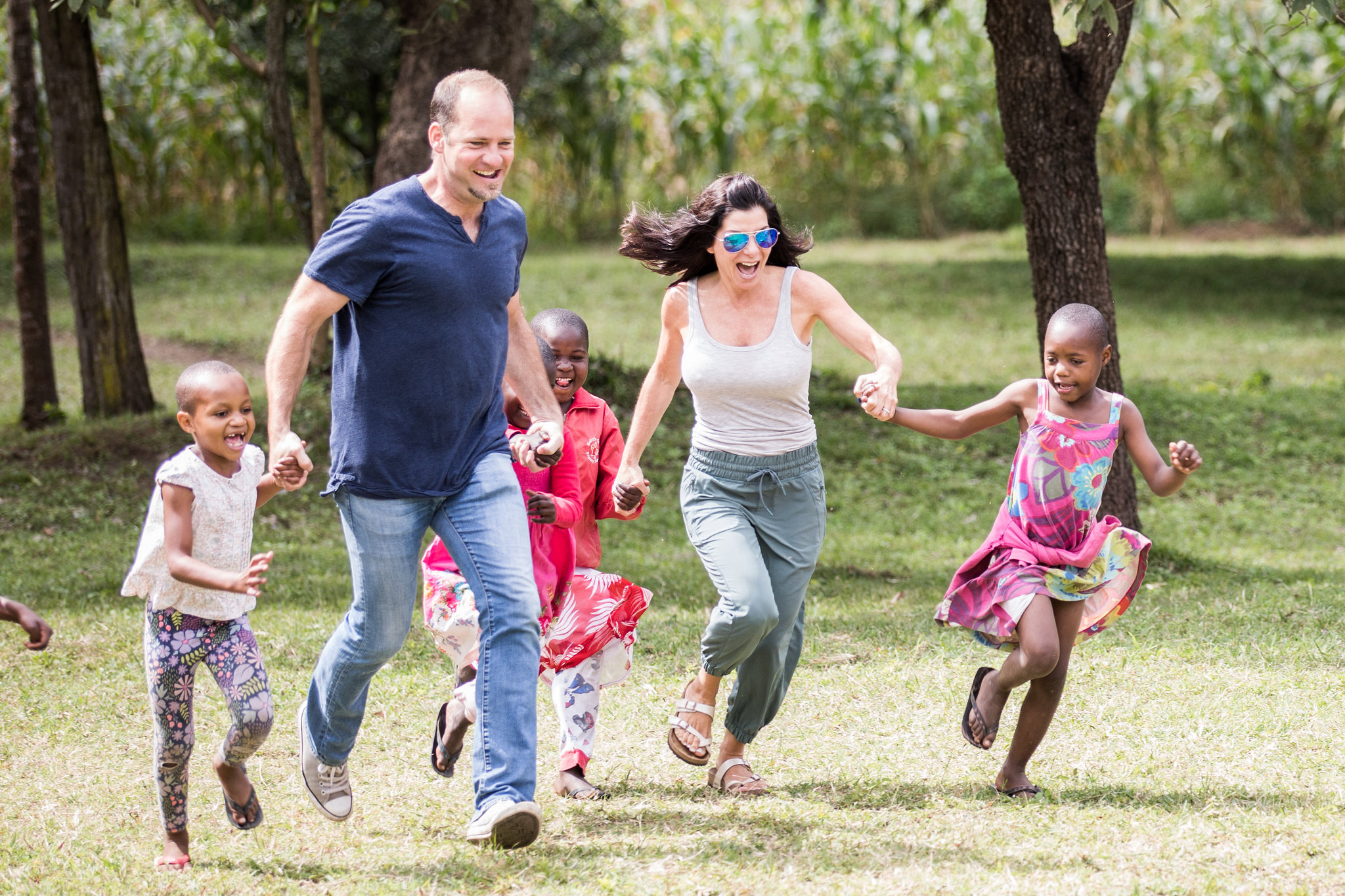 A letter from the founders
My husband Paul and I were comfortable — in our relationships, our home, and community. Coming from humble beginnings, we are quick to acknowledge gratefulness for the gifts we have been given and feel we have been given great opportunity to serve others. One weekend Paul and I watched a documentary film which depicted the abuse of human rights for children in Africa. As we watched the faces of these children, we were deeply moved. Our compassion increased with love for abandoned and neglected children, including those we had never met.
But who was I to dream of doing something so big for kids on the other side of the world? What qualified me to be the person to organize help? I thought, if not me, who? If not now, when? This became the catalyst in leading our family to compassionate action, which began our lifelong commitment to our community in Africa.
In 2009, Paul and I took a step of faith purchasing 11 acres in Tanzania, Africa and founded Small Steps for Compassion. Our first step was to dig a well providing clean water for our community. The need met went much deeper than a source for water — it was our first outward expression of our mission to transform communities through compassionate action.
Small Steps has now rescued 25 beautiful girls into a loving home for a lifetime. We established a self- sustaining ecosystem of vegetation and livestock. Additionally, we founded a school for approximately 300 children with an entrepreneurial emphasis. Our goal for education is to empower and equip these children to overcome the cycle of poverty and build strong futures for generations to come.
Looking ahead, our plan is to build a medical clinic. We are excited to partner with people and organizations who desire to put their skills to work through compassionate action. We believe we can impact the future of an entire community as we each take small steps together.